Protect What Matters Most... Today!
Security & Energy Control Everywhere You Go.
As a leading smart home technology provider, Kelstar  offers home security, energy management, home automation, local cloud storage, and high-speed Internet solutions to more than one million customers throughout the United States and Canada. The end result is a smart home solution that saves you time and money and ultimately simplifies your life.  Let Kelstar show you today what we can do for your home or business.
Current Residential Service Plans: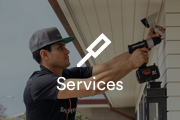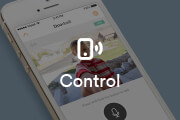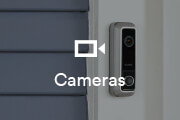 Ensuring that your home is safe and protected is one of the most important investments you can make. At Kelstar, we offer  home security & automation systems packages to provide the best service in smart home security solutions. A leader in home security,  home security packages offer the latest high-tech home security & automation features, including state-of-the-art  security cameras, thermostats and garage door openers, smoke detectors, glass break detectors, and other  security systems.
What is a Smart Home?
A smart home is a home that is equipped with technology to remotely control and monitor systems such as doorbell cameras, lighting, thermostats, security cameras and alarms, door and window sensors, smoke detectors, and other home control devices. A smart home utilizes a central control dashboard, such as Control Panel, to create a centralized, self-regulating home monitoring and energy conservation system.
What is Smart Home Automation?
Smart home automation refers to the actual technology used to remotely control and automate your household systems. Programmable thermostats, sprinkler systems, entertainment systems, and even coffee makers that have been automated for a long time are now able to be controlled from a remote location.
The Benefits of Vivint SkyControl Panel
Control Panel is an advanced user interface that bundles your smart home controls into one place, and moderates communications between you and all of your home automation systems. The 7″ Touchscreen Panel can be attached to any wall in your home, and displays video such as the  Doorbell Camera, and manages all system options. Plus, the Control Panel provides a mobile app that features built-in scenes, and with broadband and cellular technology, your system is always running even if your home has a power outage.  
The Control Panel also includes a 24/7 talk live feature that links directly to a  Smart Home security monitoring agent in case of an emergency. If there is smoke or carbon monoxide detected in your home, the Control Panel features a one-touch emergency call button that will put you in direct contact with a  technician who will notify response authorities immediately, and will stay on the line with you until help arrives—whether you are present in the home or not.