HOSTED PHONE SERVICE - A KELSTAR BUSINESS PBX SOLUTION
Flexible, Scalable, Cost Effective
As your business grows, so do the demands of your phone system. Selecting the right Business VoIP Phone System can help take your company to the next level.
 You need a solution that is easy to use, simple to manage and affordable to deploy. Kelstar's Hosted PBX provides the features and management control of enterprise phone systems, without the upfront investment and ongoing support costs. Our fully managed solution helps your business increase sales, reduce cost and improve productivity.

Unlimited Local and Long Distance Calling
Predictable Fixed Cost Pricing
All you need are IP Phones
Seamless Transition
Feature Rich Phone Service
Our Hosted Phone System is available with all features and no restrictions at no extra cost to you. Greet callers with a professional recording and voice menu, automatically route them to departments, enable "follow me" call routing, receive voicemail in your email box and much more. If you have a live receptionist they'll benefit from extension presence monitoring and web based call handling.
Enjoy Enterprise features at a Small Business price.
Unlimited Local and Long Distance Calling
Each User of Kelstar's hosted voice service has access to Unlimited Calling anywhere in the Continental USA and Canada. Stop paying your local telco provider high monthly fees for restricted local calling and eliminate your domestic long distance expenses.
Predictable Fixed Cost Pricing
Kelstar bundles your VoIP phone system and service into one solution for one low flat rate. Get All Features with No up-charges, No add-ons, No overages and No "catches". Enjoy the immediate advantage of one vendor for a complete telecom solution that will save you money and increase productivity.
All you need are IP Phones
We take care of the phone system on our fully redundant hosted PBX platform. All you need are IP phones and a high speed internet connection.With our advanced telephony infrastructure, you're able to connect around the world with employees, customers and prospects. Upgrade to Video VoIP Phones and have real time, face to face conversations with other Video Phone users.
Seamless Transition
Kelstar hosted voice services are incredibly easy to implement, manage, and use. Plus, choosing Kelstar as your telecom provider requires no changes to your existing phone numbers, including Direct Inward Dial (DID) and toll-free numbers.
Kelstar Hosted Voice vs. "Other Telco's"
100% focused on IP Telephony
We provide free, expert, on-site surveys to prepare your business for IP voice.
We deliver superior US based support and service to all your staff.
We're a single source for Service, Hardware Installation and Maintenance.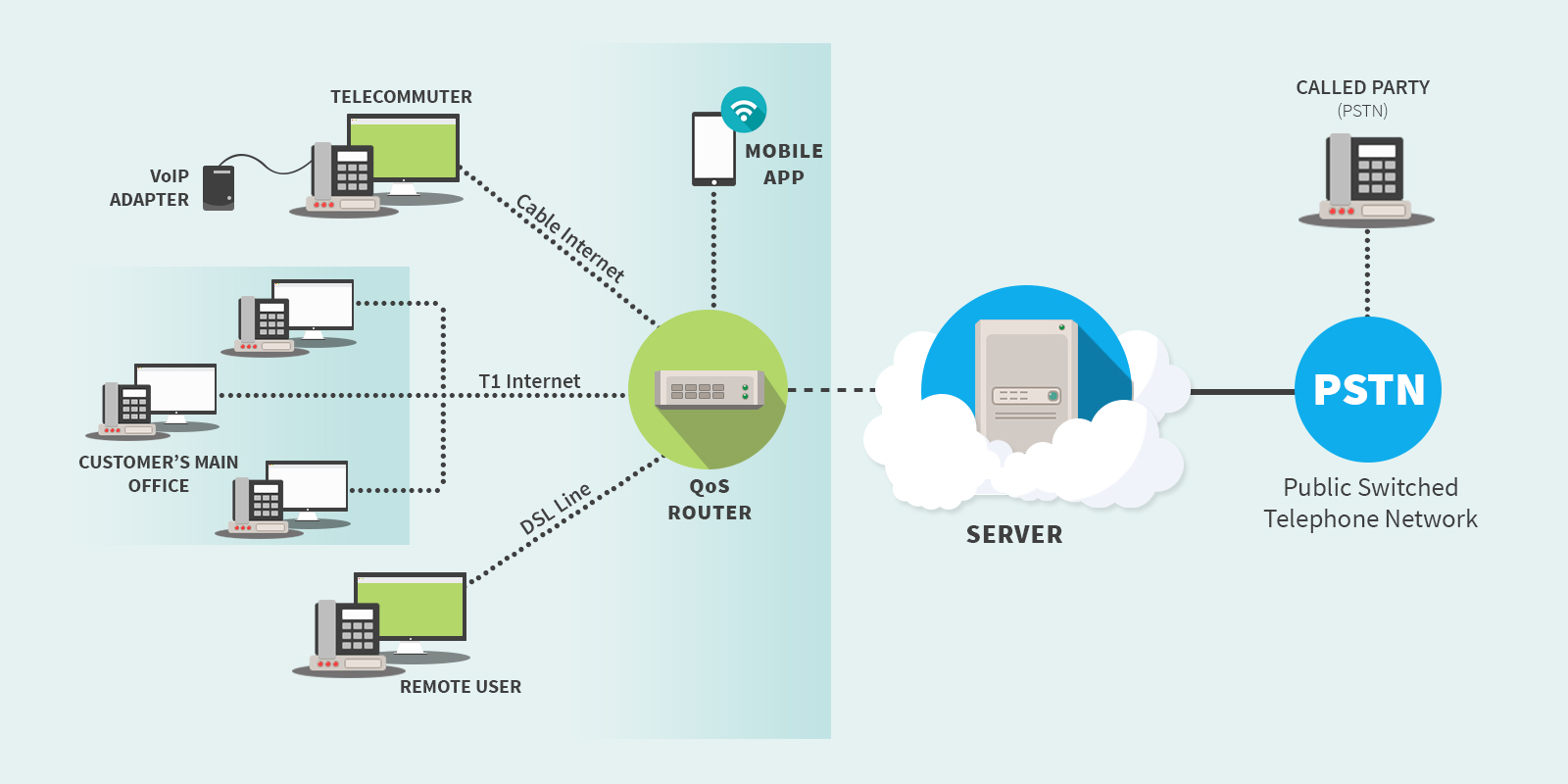 Kelstar Hosted PBX Features List
Alternate Numbers (Optional Upgrade)
Anonymous Call Rejection
Attended Transfer
Blind Transfer
Busy Lamp Field
Call/Number Blocking
Call Forwarding
Call Forwarding Always
Call Forwarding Busy
Call Forwarding No Answer
Call Forwarding Not Reachable
Call Logs (Inbound/Outbound)
Call Notify
Call Park
Call Pick Up
Call Recording (Optional Upgrade)
Call Return
Call Status (Real-Time Via User Portal)
Call Transfer
Call Waiting
Calling Line ID Delivery Blocking
Calling Name Retrieval
Calling Party Category
Charge Number
Contact List
Customizable Greetings
Default Greetings
Dial by Contact Name
Direct Inward Dialing
Do Not Disturb
Find Me (Custom Call Forwarding)
Last Number Redial
Message Waiting Indicator
Name Recording
Personalized Music-on-Hold
Phone Status
Privacy
Selective Call Acceptance
Selective Call Rejection
Shared Call/Line Appearance
Silent Monitoring
Simultaneous Ring Personal
Three-Way Call
Unique Ringtone
Personalized Voicemail
Voicemail to Email Notification
Voicemail Transcription (Optional Upgrade)
User Features Plus
Automatic Call Distribution (ACD)
Account/Authorization Codes
Attendant Console
Authorization Group Codes
Auto Attendant 
Barge In
Business Trunking
Call/Contact Center Management Tools
Call Detail Records
Call Intercept
Call Pick Up Group
Call Queues
Caller ID
Calling Group ID Deliver
Calling Plans (Incoming, Outgoing)
Chained Auto Attendants (Optional Upgrade)
Client Call Control (API and User Portal)
Conference Recording (Optional Upgrade)
Conference Rooms (Optional Upgrade)
Configurable Extension Dialing
Configurable Feature Codes
Department Support
Detailed reports
Device Inventory
Extension Dialing
Group Announcements
Group Custom Ringback
Hoteling
Hunt Groups
Inbound Call Handling Rules
Instant Messaging (MIX Talx)
Instant Group Call
Internal Calling Line ID Delivery
Instant Messaging (MIX Talx)
Intercom
Intercom Transfer
Malicious Call Trace
Music-On-Hold
Paging
PBX Manager Portal
Personal Auto Attendants (Optional Upgrade)
Pre-paid Calling (PIN/ANI – Optional Upgrade)
Presence
Printable Group Directory
Scheduled Auto Attendants (Optional Upgrade)
User & Group Features Plus
Barge In Mode
Call/User/Queue Statistics
Call Monitoring
Directed Call Pickup
Diversion Inhibitor
Scheduled Auto Attendant (Optional Upgrade)
Scheduled/Instant Conference
Supervising Mode
Voice Messaging Group
Whisper Mode
Sequential Ring
Series Completion
Simultaneous Ring (Group)
Skill based routing
System Default Music-on-Hold
Time Of Day Routing
Transfer to Voicemail
Two-Stage Dialing
User Portal (View, Save, Delete)
Voice Messaging Call Back
Voicemail
Voicemail Forwarding
Web User Console (Optional Upgrade)
Web Video Conference